KINGS-PAY makes its debut on the big screen at NASDAQ, New York.
On November 30 th , KINGS-PAY was shown on the "World's Biggest Screen" at NASDAQ, New York. Various well renowned companies have been featured on this screen, and went on to achieve great success on a global scale.

Its big screen debut was at the core of the world's most famous location for business, and is expected to be a landmark for its advancement in the global market.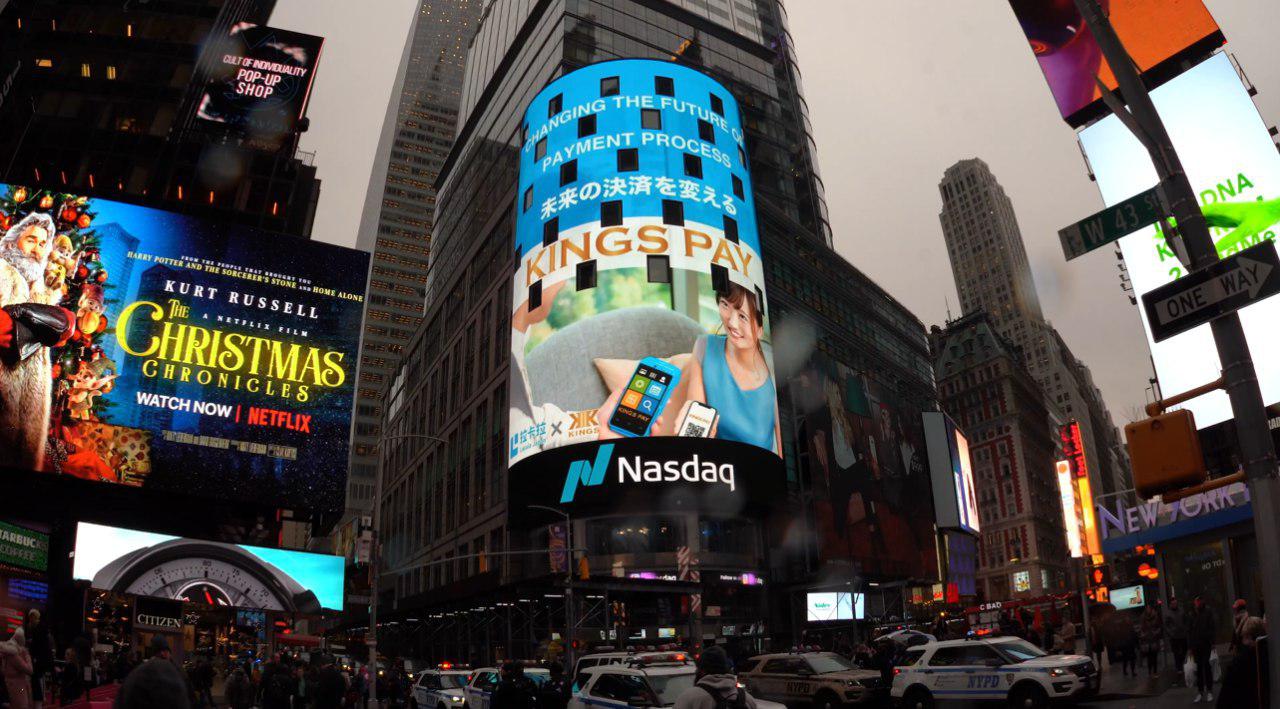 On December 3 rd , KINGS, which is partnering with Lakala terminals – the biggest POS payment terminal in China – to develop the next generation blockchain payment system KINGS-PAY, has been listed on the major exchange BCEX as the successor for next generation blockchain payments.

"KINGS-PAY" is the blockchain app developed under the partnership of both companies, and all blockchain exchanges that take place through the terminal will be managed through KINGS-PAY, with KINGS receiving the commission arising from the transactions.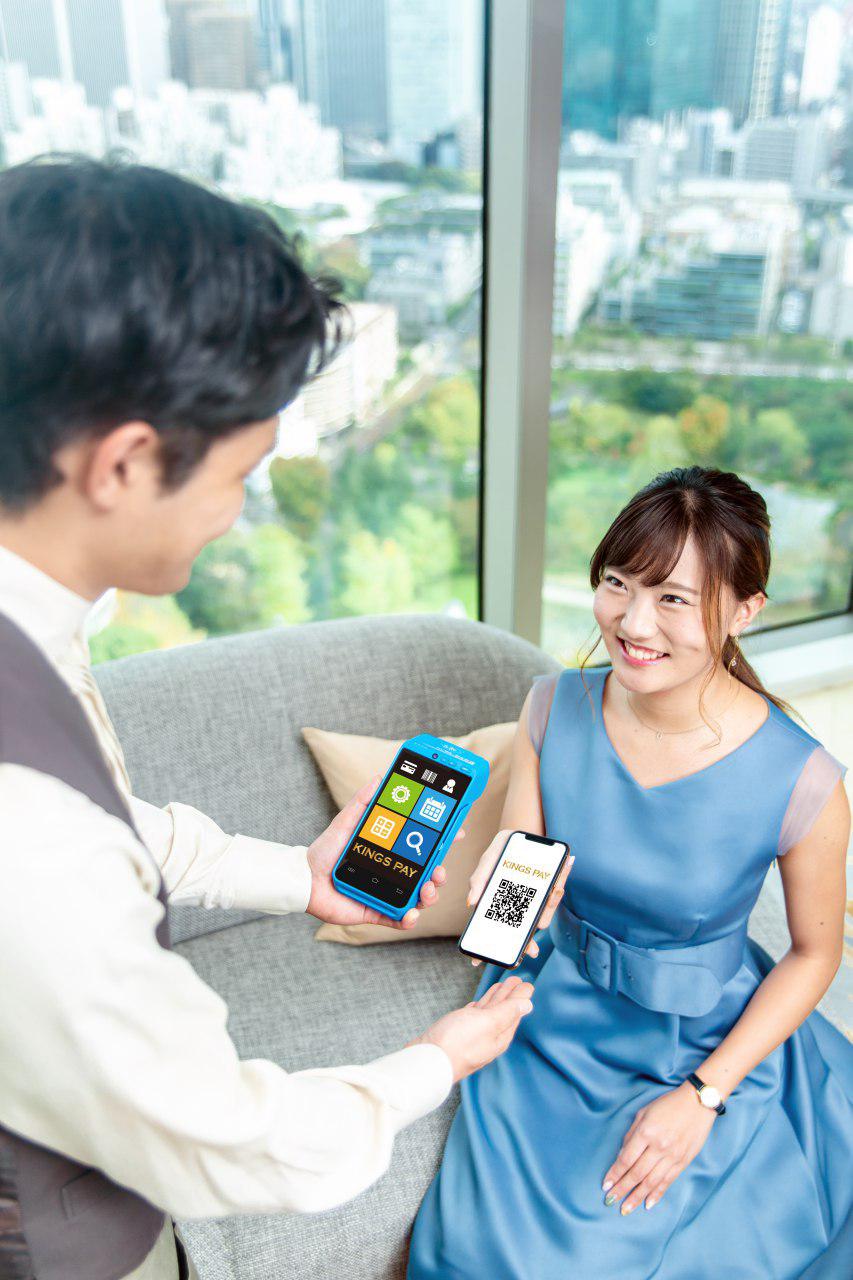 As the infrastructure for the next generation blockchain payments is expanding across the globe, KINGS is taking the initiative by forming various large scale partnerships with relevant companies.

BCEX is a crypto currency exchange based in Vancouver, Canada.
As of December 2 nd 2018, BCEX is ranked 12 th in CoinMarketCap's monthly transaction volume ranking, making it an exchange with substantial liquidity.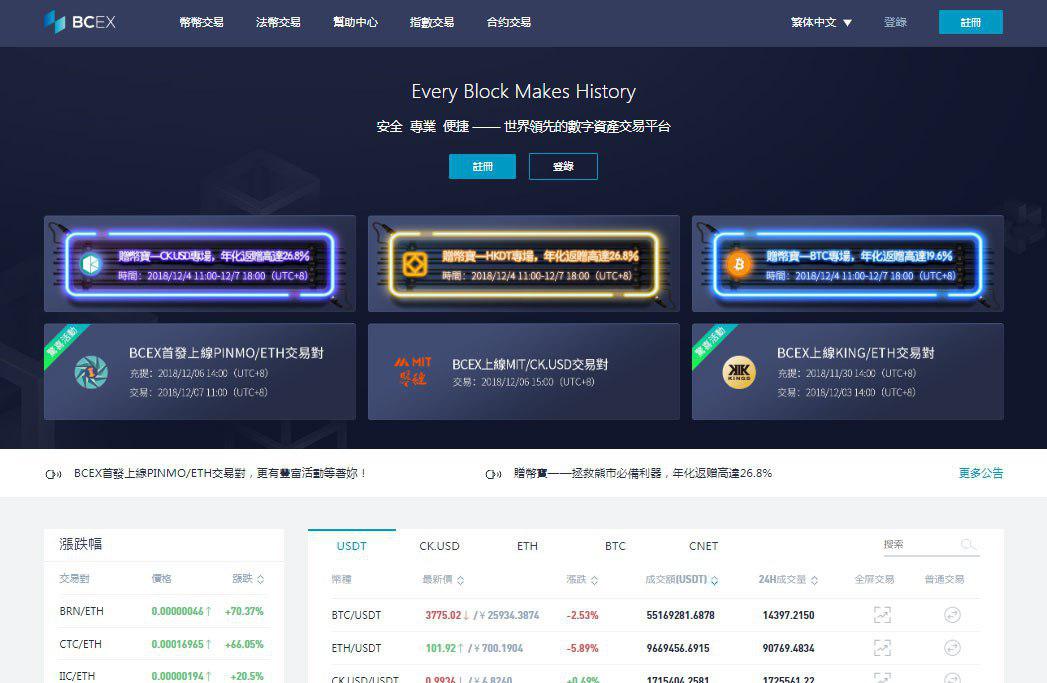 The exchange handles up to 94 types of coins, and the number of pairings of coins that it manages is as high as 121 pairs.

BCEX is an exchange that implements stringent identification requirements compliant to the Canadian law towards companies that want to be listed, and requires companies that want to be listed to register to its "passport".